Better music for your workday.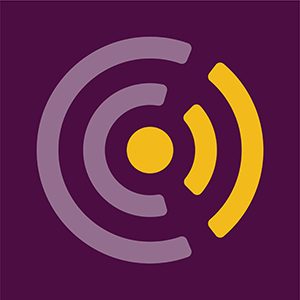 AccuRadio is the only online music streaming service curated by human beings, not algorithms. We believe that the human touch makes a difference in the listening experience.

Founded in 2000, AccuRadio was one of the very first music streaming platforms to feature multiple channels and with options that allow listeners to customize their experience.

Since then we've grown from our original three channels -- Swingin' Pop Standards", "Piano Jazz" and "Modern Rock Classics" – to nearly 1000 channels in more than 50 different musical genres. And they are all curated by people with knowledge and passion for the music.

Beyond the human touch of our curators, we encourage listeners to further personalize the AccuRadio experience through a variety of features including the ability to blend channels together, rate songs and create a channel of favorites and ban titles or artists they don't like.

Finally, there are two other things that set AccuRadio apart from other streaming service. Our listeners are welcome to skip as many songs as they want and AccuRadio is always 100% free. There is no upsell or subscription plan. Just lots and lots of great music.
Meet the team
We are very proud of the team of musicians, industry professionals and music fans we've developed to curate the nearly 1000 channels of music on AccuRadio. These are the people who are constantly working to make the AccuRadio experience stand out:
Gary Berkowitz
Hi, I'm Gary Berkowitz and I choose the music for the Magic-Sunny-Lite-Mix channels on AccuRadio. I've been in radio all my professional life. Starting out as a DJ, working my way into programming and now a consultant to adult contemporary radio stations throughout the US. I got into radio due to my love of music and was mesmerized by the DJ's on the radio. I am based in Detroit, Michigan, am married and have three grown children. I love all the Magic-Sunny-Lite-Mix channels, but must admit, my favorite is Magic Sunny Flashback. Thanks for listening.
Eric Bowden
Eric worked in live music, radio, and television before joining AccuRadio, where he currently programs the Alternative Rock and Indie channels (among others.) He's a fan of tortoiseshell cats, green olives, and listening to albums all the way through.
Thomas Chau
Thomas started his media career as a movie blogger/journalist in college before joining AOL Radio in 2004. While at AOL, he oversaw programming and product for the online service while also handling music director duties for pop, dance/EDM, comedy and soundtracks stations. He currently resides in New York City and programs the pop/HitKast and Dance/Electronic stations for Accuradio.
Bill Gamble
Bill Gamble has more than 30 years of experience programming music. Bill is nationally recognized as an expert at identifying underserved audience segments and creating unique programming and formats for those segments. His favorite music (no surprise) is Country music.
Paul Maloney
Paul used to talk on the radio. Now he's a recovering music snob and survivor of a bad jukebox habit. Once stormed out of a charity music trivia event because the judges were total liars. Lives in New Orleans sometimes. Loves streaming but still steals records occasionally. Stones, Aretha, Coltrane, Kendrick.
Patty Martin
Nietzsche said "without music, life would be a mistake." Passion for music has driven Patty since infancy, when she'd wiggle to big band music from her parent's stereo. Decades of radio work primed Patty to join AccuRadio where she delights in sharing music from around the world.
Denise Oliver
Denise started as a DJ and went on to program rock stations in Baltimore and Washington, DC. She's interviewed hundreds of musicians and produced nationally syndicated concerts and specials. She programs AccuRadio's classic rock and folk plus some fun channels of oldies, dance music, workout tunes and even baseball walk-up songs.
Rick O'Dell
It was the first few notes of "Kei's Song" by pianist David Benoit that turned Rick O'Dell into a lifelong fan of smooth jazz. Rick had been asked by his bosses one day at the former WCLR 102-FM Chicago (now WTMX) to go album shopping so that the station could have the music it needed to launch a show devoted to contemporary jazz and New Age music, and that's where he found "Kei's Song." Rick is now Brand Manager for smooth jazz at AccuRadio. In addition, he is the Program Director for the soft oldies-based terrestrial station WRME-FM, MeTVFM. He and his wife are caretakers of a diabetic cat and a genial dog and live on the northwest side of Chicago. When he's not immersed in playlists, he enjoys poring over the stats of his favorite players on the Cubs, Blackhawks, Bears and Bulls.
Jack Reeves
In the 70's, I listened to pop music daily. In the late 70's, I was introduced to Contemporary Christian music & after my Christian conversion, I listen to CCM. While growing up, I pretended to have a "radio station" in my bedroom by playing music I recorded off the radio. In December 1983, my dream came true as I worked for my first radio station, a Christian music station. Today, I am a creative artist producer/traffic specialist working at K-LOVE, the biggest Christian music network satellite radio station nationwide. I also program most of the Christian channels on AccuRadio. And as a hobby ministry, I organized and produced a weekly syndicated radio program featuring Christian classics titled "Streets of Gold." Now you know Jack.
Thanks for listening to AccuRadio. We hope you enjoy the experience as much as we enjoy building it. If you have any questions please send an email to support@accuradio.com.

And to learn more about new channels, unique promotions and musical events, please join our email database or follow us on any of these social media platforms.
AccuRadio, LLC
10 W Hubbard Street, 2D
Chicago, IL 60654
312-284-2444
support@accuradio.com